Invoice
What is an Invoice?

The standard Invoice template is the default Invoice Template used by the Maropost Commerce Cloud System. It contains everything you need by default for a Tax Invoice and is fully customisable.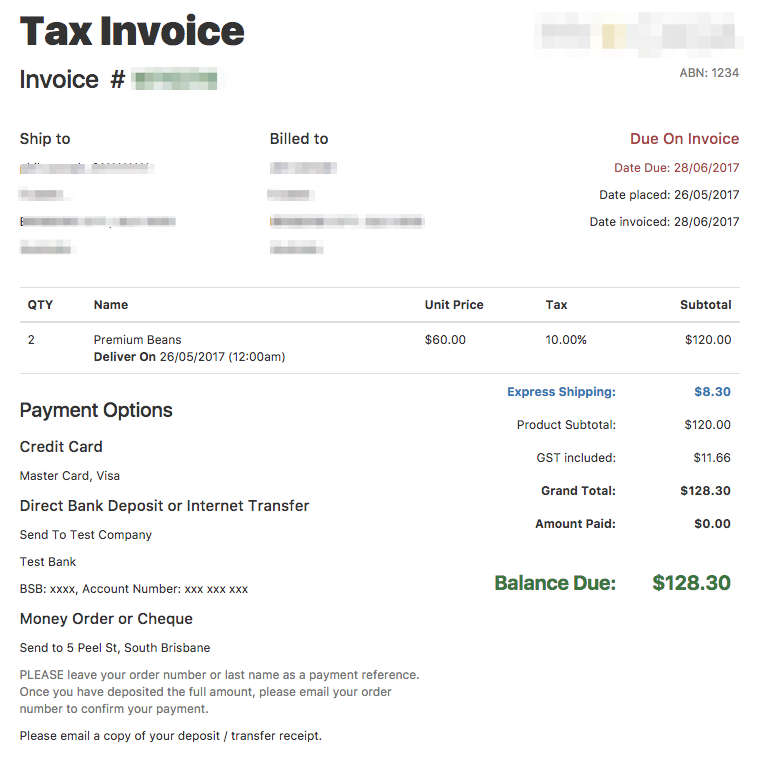 How to print an Invoice
Navigate to Sales Orders > View Orders.
Select the orders you wish to print dispatch dockets for, but checking the boxes next to each one.
At the bottom of the page click Print and choose Order or Invoice.
Accessing Invoices via FTP
All Invoices are stored here on the file server: /private/www/netosuite/SysDoc/printdocs/order/invoice.
We recommend backing-up all print docs before making modifications.
How to determine which Standard Invoice template is being used
To determine which Invoice template you are currently using, you simply need to follow these steps:
Navigate to Settings & tools > All settings & tools.
Use the search bar to find Invoice & Statement Settings and click on it.
The value in Default Invoice Template is the template being used.