Manifest
What is a Manifest?

A manifest is a carrier-specific printable document used to outline every article in a consignment.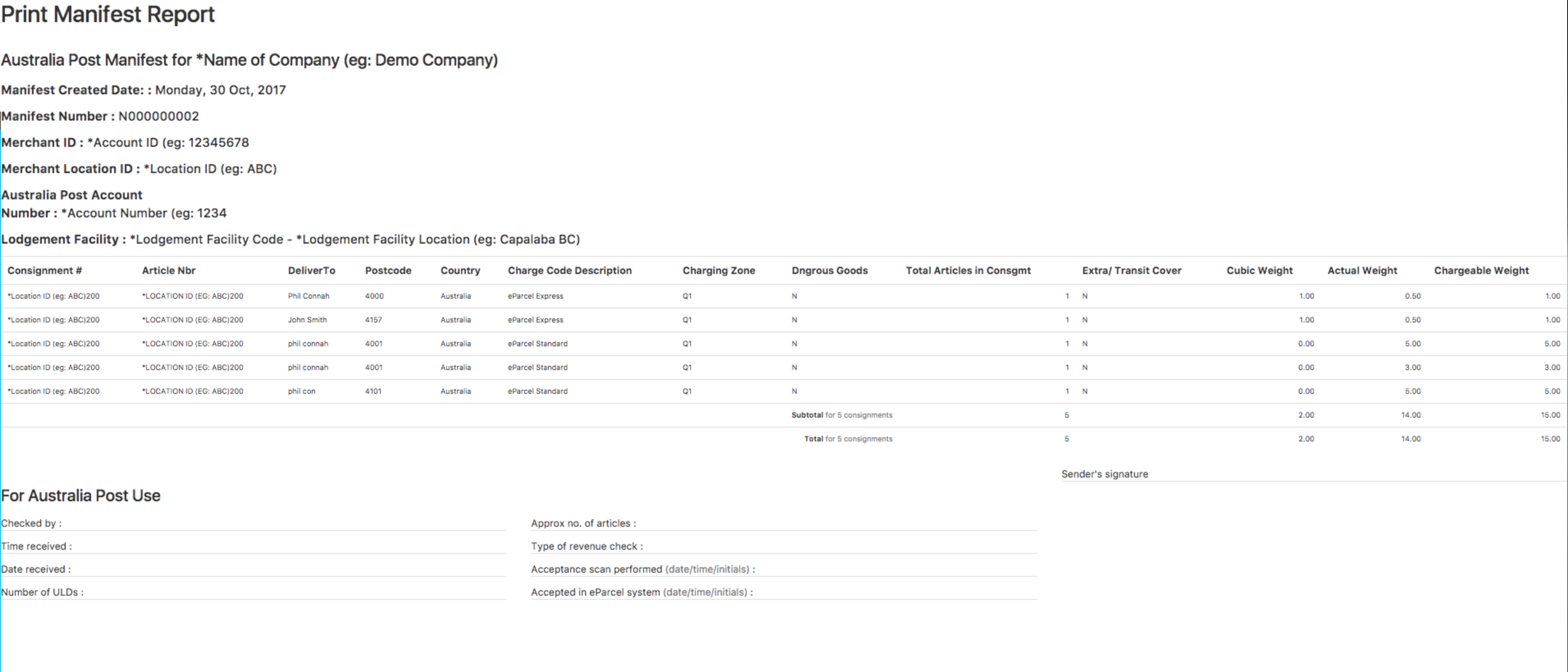 How to print a Manifest
Navigate to Sales Orders > Manifests and consignments.
Select the manifest you wish to print, by checking the boxes next to each one.
At the bottom of the page click Print Manifests.
Accessing Manifests via FTP
All Manifests are stored here on the file server: /private/www/netosuite/SysDoc/printdocs/order/manifest.