Address Label
What is an Address Label?
Address/shipping labels are carrier-specific printable documents used to label packages for shipping.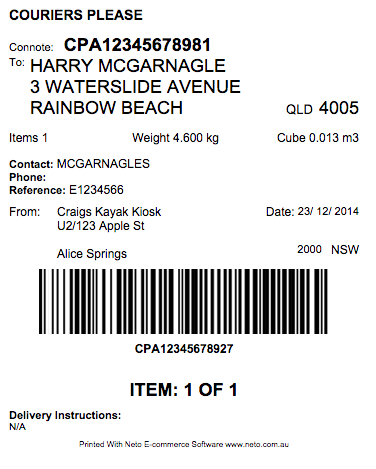 For instructions on how to print shipping address labels please see our guide here.
Accessing Address Labels via FTP
All Address Labels are stored here on the file server: /private/www/netosuite/SysDoc/printdocs/order/addresslabel.
We recommend backing-up all print docs before making modifications.
How to determine which template a specific Services & Rates table is using
To determine which template your services & rates table uses, you simply need to follow these steps:
Navigate to Settings & Tools > Shipping.

Click on Carriers & Labels. This section contains information regarding the carrier. The module column is the name of the label template. For example, the generic label module is called 'universal', so the template would be called universal.template.html